The VivomarkTM sterilized marker uses a biocompatible pigment for clear lines on bones and body tissue.
On wet bodily surfaces, there is minimal smudging, unlike with markers using conventional dyes.
Choose VivomarkTM for safer, more efficient, more accurate surgery.

Gentian violet-free, alcohol-free
The Vivomark™ sterilized marker is made with a biocompatible ink that marks clearly on bone and body tissue. It's designed to work well on damp surfaces where other markers might smudge. Using the Vivomark™ can help make surgeries more precise for all OR personnel.
Safe, clear, precise marking for surgery
Conventional gentian violet pen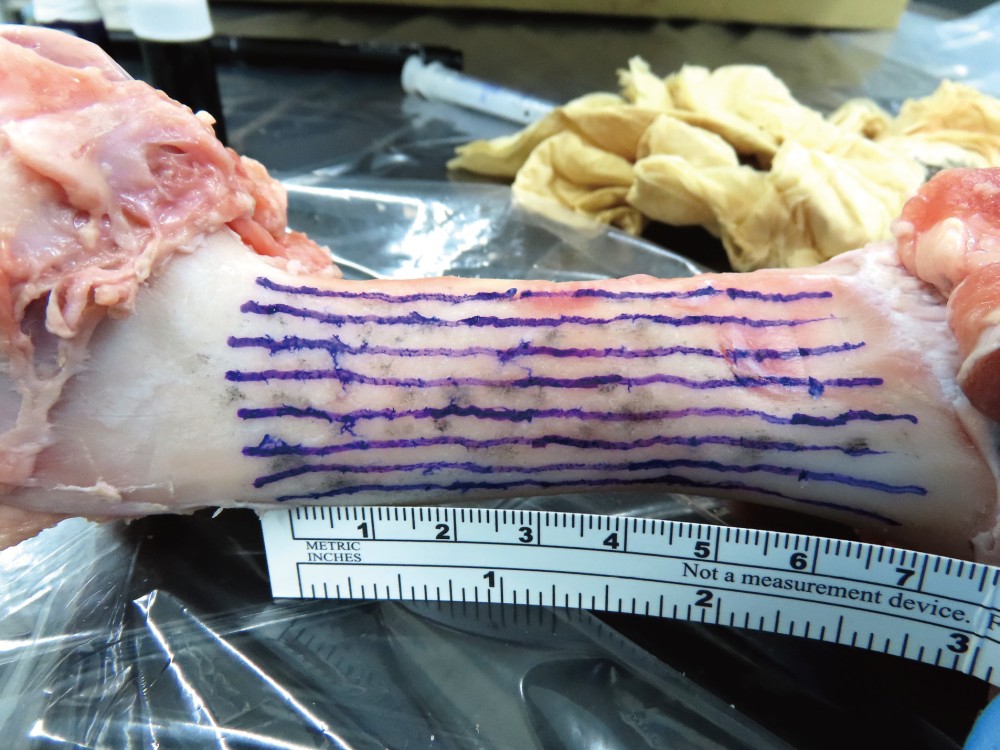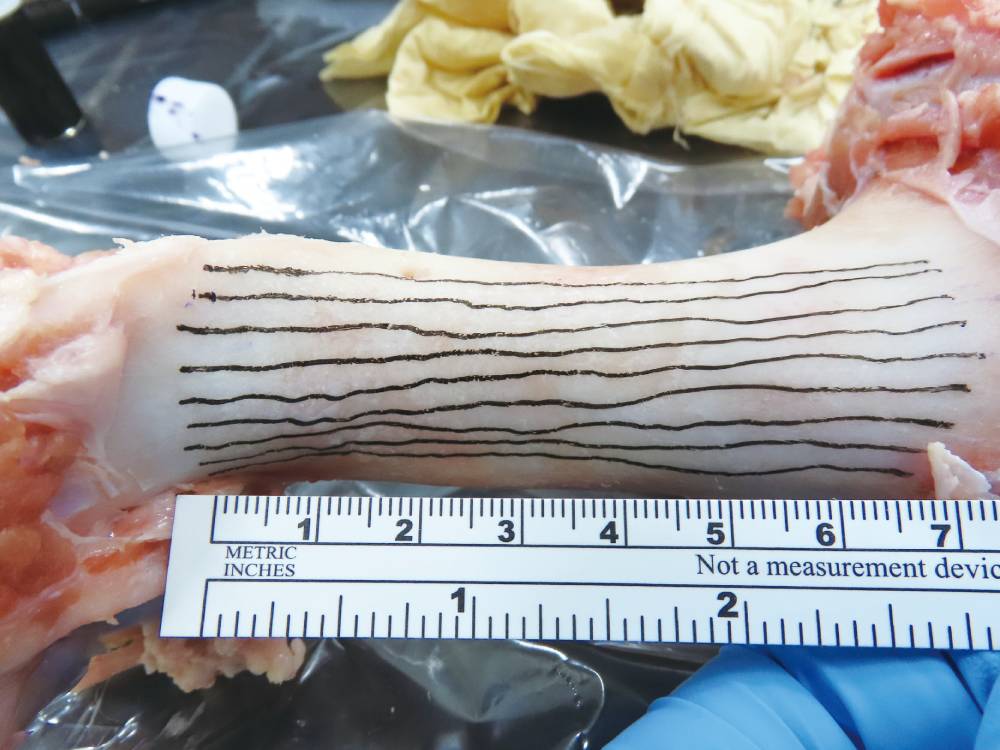 Download a brochure or contact us
Get more details about the Yasui Vivomark™ surgical marking pen.