The demand for breast (mammary) surgeries continues to increase, for clinical and curative surgeries, and for cosmetic surgeries. Retractors are essential devices for these surgeries, to ensure safe separation of the tissue and clear visibility for the surgeon.
A challenge in breast surgery is achieving the appropriate operative field. Surgeons have to dissect deep spaces through small incision sites. Many breast surgical procedures use retractors to gain this operative access.
Retractors can be used in plastic surgery, breast reconstruction, mastectomy, and lumpectomy. These are among the most common retractors in mammary surgery. Lighted breast retractors are a newer device that can increase visibility during surgery.
Langenbeck retractor
The Langenbeck retractor is a manual retractor with a long history dating back to the late 19th century. It comes both in sterilizable metal varieties as well as disposable ones.
The device has a single wide L-shaped hook and is blunt, for atraumatic retractions. This multipurpose surgical device helps perform retractions on delicate tissues.
When using this type of retractor, it's important for doctors to make sure they have enough room around them, so nothing gets caught in the blades when they close back down after use.
Surgeons use the Langenbeck in breast surgeries to retract the subcutaneous tissue above the breast. It's used in several procedures, such as lumpectomies. Typically, the Langenbeck has an ergonomic handle that gives a strong grip and helps avoid slippage.
The Langenbeck retractor has several variations including a self-retaining version that stays in place on the opposite sides of the incision through the use of ratchets.
Ferriera retractor
The Ferriera breast retractor has a smooth rounded end retractor with a fiber-optic light and a suction tool. This classifies it as another form of light retractor (or lighted retractor).
This instrument is a useful tool in various breast reconstructive surgeries, as it enhances vision in the operating area.
The Ferriera is used to hold tissue away from the chest wall and other body parts during surgery, as well as helping to close wounds after an operation.
The Ferriera's curved, tapered blade enables safe retraction of the skin and soft tissues. The ergonomic handle is designed to hold the retractor with minimal effort, which reduces the user's fatigue.
The Ferriera retractor gives the surgeon a high level of illumination with minimal damage to the retracted tissues. The device is usable with a standard fiber-optic cable. Fiber-optic retractors can offer a range of benefits in reducing dependence on external surgical lighting but do come with some cautions and disadvantages, such as heat-related risks like burns, as well as wires getting in the way of the operation. For this reason, alternative retractors for breast surgery may be needed.
Handheld light retractor
Handheld lighted retractors, such as our Yasui koplight, are small and durable retractors that use strong LED lighting. Targeted light is emitted through the smooth and rounded blade (as well as the device handle). This provides light at, or very near, where the surgeon needs it.

Blades are made of plastics such as polycarbonate. Non-conductive plastic is essentially unbreakable during operations and has the advantage of offering a clear view. It's also lightweight and cordless. Handheld light retractors provide comfort and maneuvering freedom for surgeons and/or OR assistants.
Handheld lighted retractors enhance visibility of the surgical field by retracting soft tissue and illuminating the surgical cavity. They're generally intended for, but not limited to, both general and breast-specific procedures, such as nipple-sparing mastectomy, breast reconstruction, and plastic surgery. Lighted breast retractors can literally shed light on the surgery.
Breast retractor system
The breast retractor system is a self-retaining retractor. It has a special retractor ring and elastic stay hooks. The accessories keep adequate and continual tension for retraction throughout the procedure.
The system allows a quick setup and enables unlimited positioning. This retractor enables rigid and stable retraction at the incision site.
The surgeon can use the multi-jointed arms to reposition the blades by simply adjusting a knob.
The ergonomically designed frame provides a clear and unobstructed view. A large selection of blades makes the system useful for many breast procedures, such as mastectomies and breast reconstruction.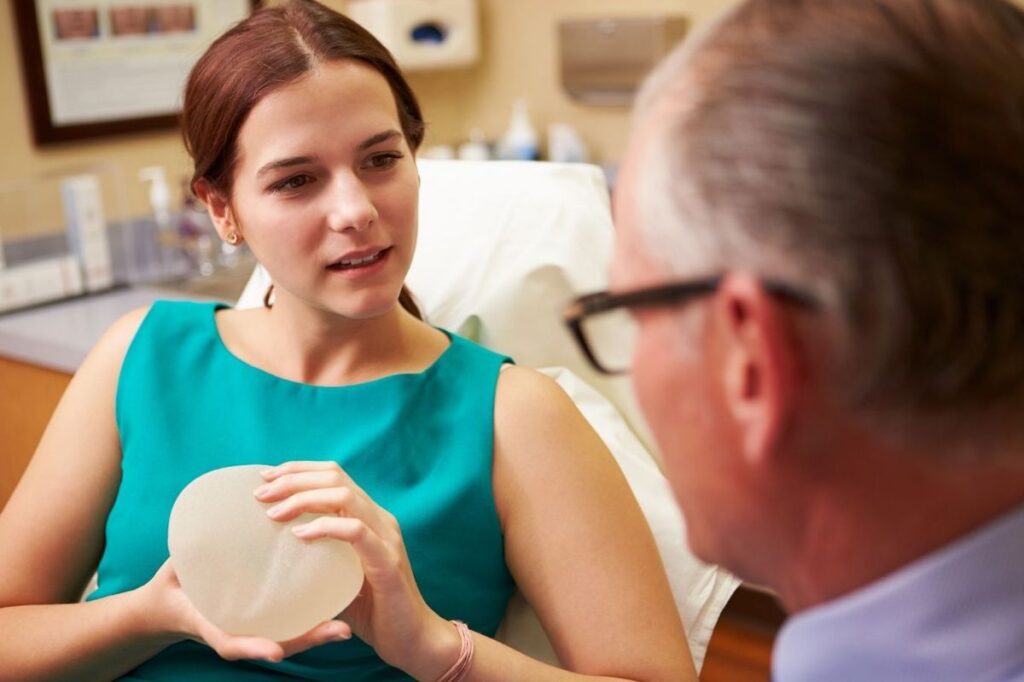 —
For breast surgeries the koplight™ surgical light retractor is a popular choice, owing to its small profile and ease of maneuverability. Contact us at Yasui.