Retractors play a pivotal role in facial plastic and facial cosmetic surgeries, including:
Cleft lip and palate repair
Congenital facial anomalies (blepharoplasty, rhytidectomy)
Lip surgery
So-called nose jobs
Surgery during and after skin cancer
…among many others.
Commonly used retractors used are the Freeman facelift retractor and Sheen nasal retractor, while modern, handheld, cordless lighted retractors are proving to be especially valuable.
Overview of retractors in facial plastic/cosmetic surgery
The retractors used in facial procedures tend to be relatively small since the area of operation in these procedures is small, unlike, for instance, retractors used in abdominal surgery.
The retractors in facial plastic surgery are used to provide a clear operating field view to the surgeon. They hold apart the delicate layers of skin and tissues, be they subcutaneous or muscular tissues.
Facial surgery and plastic surgery for the face have a high chance of nerve damage and tissue damage. So, retractor selection is important for reduce damage and minimize obstruction for the surgeon. Precision and clarity are vital for facial cosmetic surgeries.
Freeman facelift retractor
Freeman facelift retractor is a widely used plastic surgery commonly used in surgeries involving facelift procedures. The Freeman facelift retractor has a rather unique shape.
It has a curved blunt sheet of metal on one side and four sharp prongs on the other to make skin retraction easier.
This special design also helps in providing a clear view of the field while avoiding damage to nearby tissues. As with many conventional retractors, it's usually made of stainless steel.
Sheen nasal retractor
The Sheen nasal retractor is a relatively small, and delicate retractor that is used extensively in vascular surgery, rhinoplasty, nasal surgery, plastic surgery, and other procedures involving the skin and soft tissue. A Sheen retractor is like a small file that retracts the subcutaneous tissues in rhinoplasty and other plastic surgeries.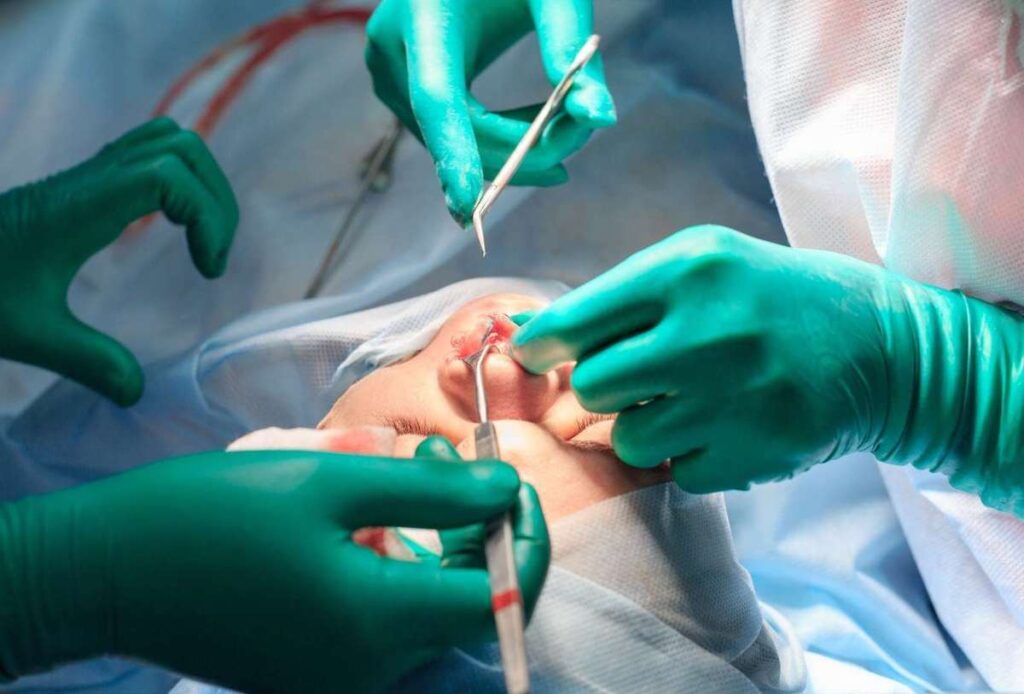 Handheld, self-retaining light retractor
The handheld and self-retaining lighted retractors are increasingly used in ENT and facial-based procedures. Small and maneuverable lighted retractors, like the Yasui koplight, are especially useful In nasal procedures, as they can expose the mucoperiosteum and mucoperichondrial flaps.
They're lightweight and their mostly surgical-grade plastic components give the surgeon mobility and access impossible with larger, metal retractors. Features such as self-contained LED light also provide a clear and vivid view in place of, or with, external lighting.
Aufricht nasal retractor
The Aufricht nasal retractor is a helpful instrument in numerous ENT and plastic surgical procedures. Aufricht retractors are mostly used to broaden the diameter of the nostrils so the surgeon could have an unobstructed view of the nasal cavity.
The blade's width gives the surgeon more room for surgery. This is helpful when delicate tissue or fine structures need to be examined or operated on. There are two sizes of the Aufricht nasal retractor to suit the scale of the surgery.
Belluci retractor
The Belluci Retractor is a multifunctional retractor commonly used in ENT and facial plastic/cosmetic procedures. It has three pointed raked retractor ends on both sides, providing bilateral soft tissue exposure and skin opening.
The arms of the Belluci retractor are all angled downwards, and it is a self-retaining retractor that substantially reduces the wear and tears on the doctors. The Belluci's 20 mm-deep prongs can also retract harder tissues.
Anderson Bear Claw retractor
An all-purpose instrument called the Anderson Bear Claw retractor is used for facelifts and other plastic surgery treatments.
The retractor has three or five sharp prongs depending on the surgical need. These prongs can even retract deep and tough tissues to provide a vivid view to the surgeon and minimize any tissue or nerve damage.
This clever retractor also has an ergonomic finger hook that makes it easier to handle and manipulate while reducing the stress on the surgeon's hands and upper body.
Allport Mastoid Hook and Searcher retractor
In otolaryngology operations, a specialized tool called the Allport Mastoid Hook and Searcher is often used, particularly when operating on the mastoid sinus and inner ear.
This tool can be employed in facial plastic/cosmetic procedures. The instrument's shaft is shaped to fit into the bony external auditory canal to discriminate between cartilage and bone.
—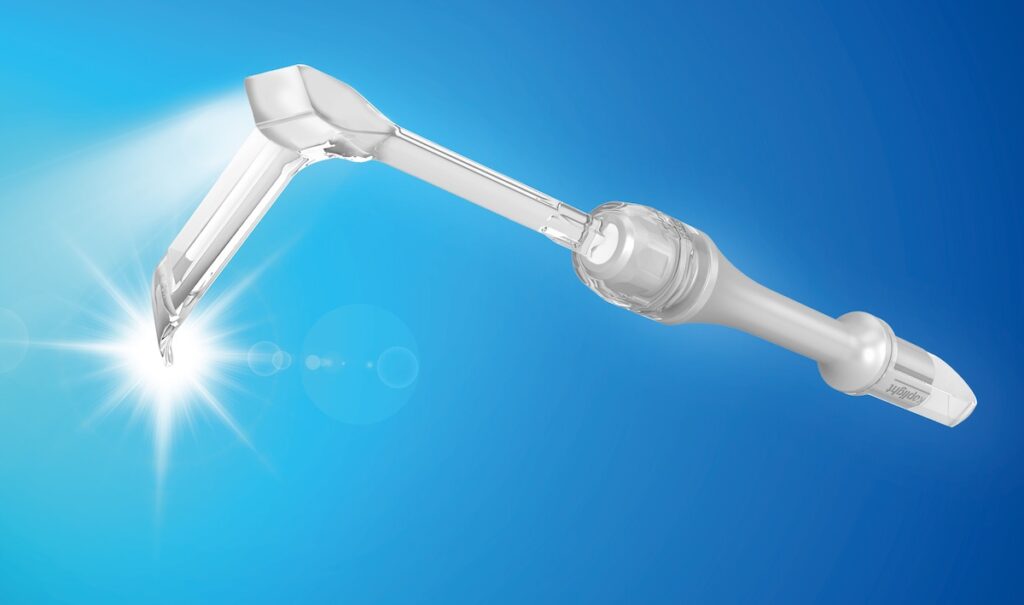 Plastic surgery and cosmetic surgery of the face need small and precise equipment. The koplight™ cordless surgical light retractor is both small and provides its own light source, making it especially useful for such surgeries. Contact us for more information on purchasing or becoming a distributor for us.